Diversified Industrial Construction Expertise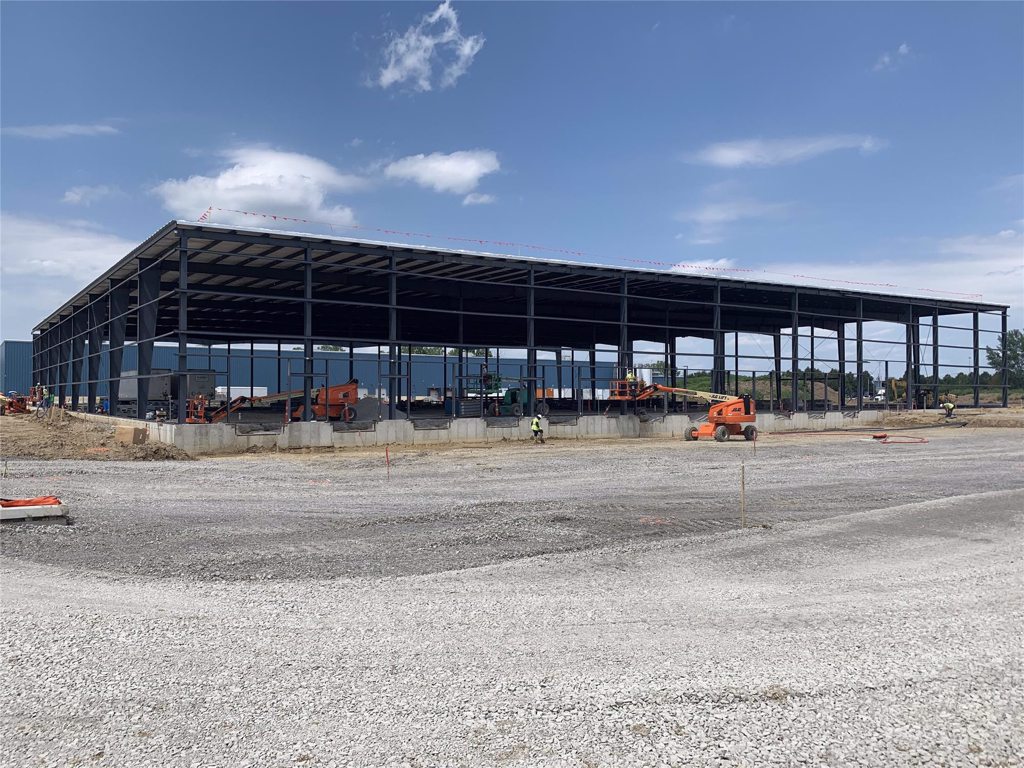 No two industrial construction projects are ever the same. And, as the economy and workplace expectations evolve, Humble is receiving an array of projects with varying expectations and operational demands. Humble Construction designs, constructs and develops flexible, user-centered technology-sound, energy efficient and affordable buildings...fast.
We've spent nearly 75 years working alongside owners, developers, financial investors, and architects/engineers to deliver the best industrial construction solutions for companies in the central Ohio region. What matters to our customers matters to us.
Project Sizes and Material Experience to Meet Your Needs
Currently, we're working on three different expansion projects at manufacturing facilities of note, along with a multitude of others of various sizes - one is 80,000 square feet, another is 110,000 square feet, and the third is 156,600 square feet. Each one has existing combinations of operational manufacturing and warehousing or logistics. Innovation comes from thinking differently. Humble is different than conventional builders because there is a focus of efforts from the beginning on exceeding on our clients business objectives with four fundamental design principles in mind – People, Flexibility, Environment and Speed/Cost. And as always, job one is to avoid disruption to the ongoing production flow.
The clients' requirements and the construction solutions that Humble provided for each project are a unique blend of process, product and expertise that creates value for our clients. On two of them, we are using pre-engineered metal buildings while the other was better suited for structural steel. With the goals of the clients in mind first and years of experience under our belt, the Humble team was able to guide the clients to the most effective solution for their needs.
Going Beyond Concrete and Steel
Industrial construction involves more than signing a contract and diving headfirst into construction. To maximize the value we can deliver, we offer three different types of contract methods. Each method has advantages that might be best suited to your needs and your preference. (These methods are equally effective for commercial construction projects.)
These options include:
Design/Bid/Build
Design/Build
Design/Assist
Regardless of which method is chosen, Humble Construction is in a position to provide value engineering along the way to ensure you get the building you want while minimizing surprises during the construction process.
Be sure to clean up your list of construction needs before winter hits! Or give us a call to do a pre-winter inspection and repair run-through of your facilities.