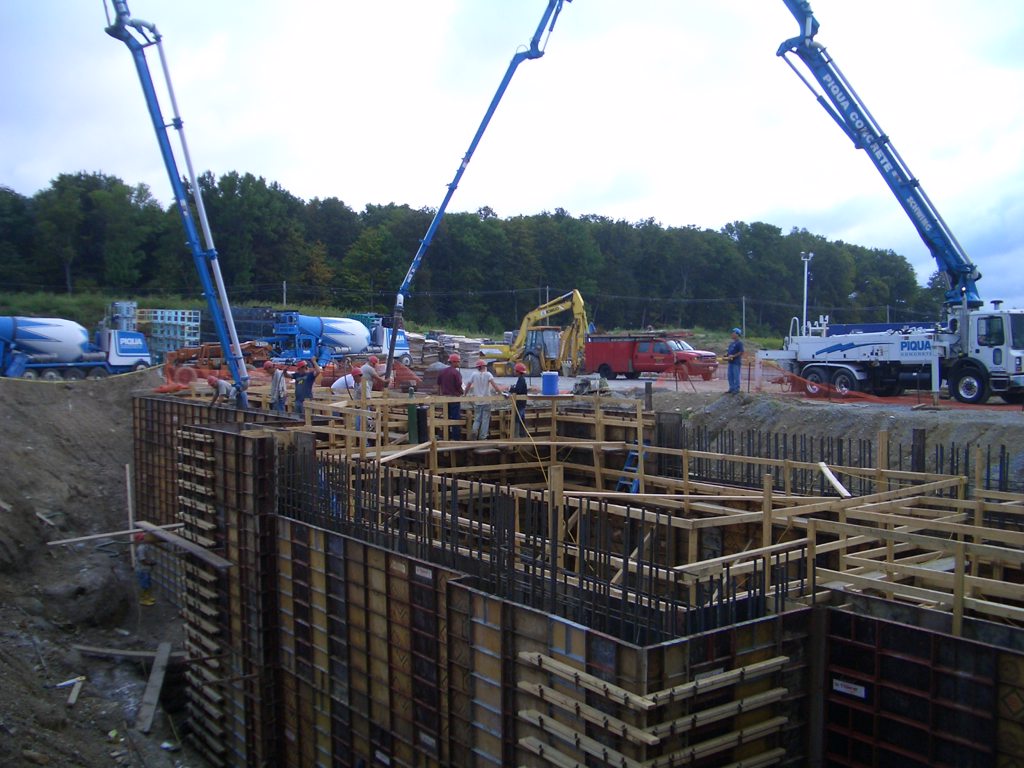 Concrete for Machine Foundations and Press Pits
Turnkey Solutions
Pouring concrete for machine foundations and press pits requires a specific kind of skill and experience. Humble has become known for our ability to assess your needs and deliver a plan that improves buildability while minimizing costs.

We have decades of experience constructing concrete machine foundations and press pits. We have successfully dealt with nearly every challenge from needing to do concrete construction inside existing facilities to dealing with underground water sources, and we always find a way to avoid impacting existing production activities.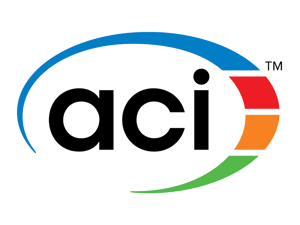 Humble Construction is a member of American Concrete Institute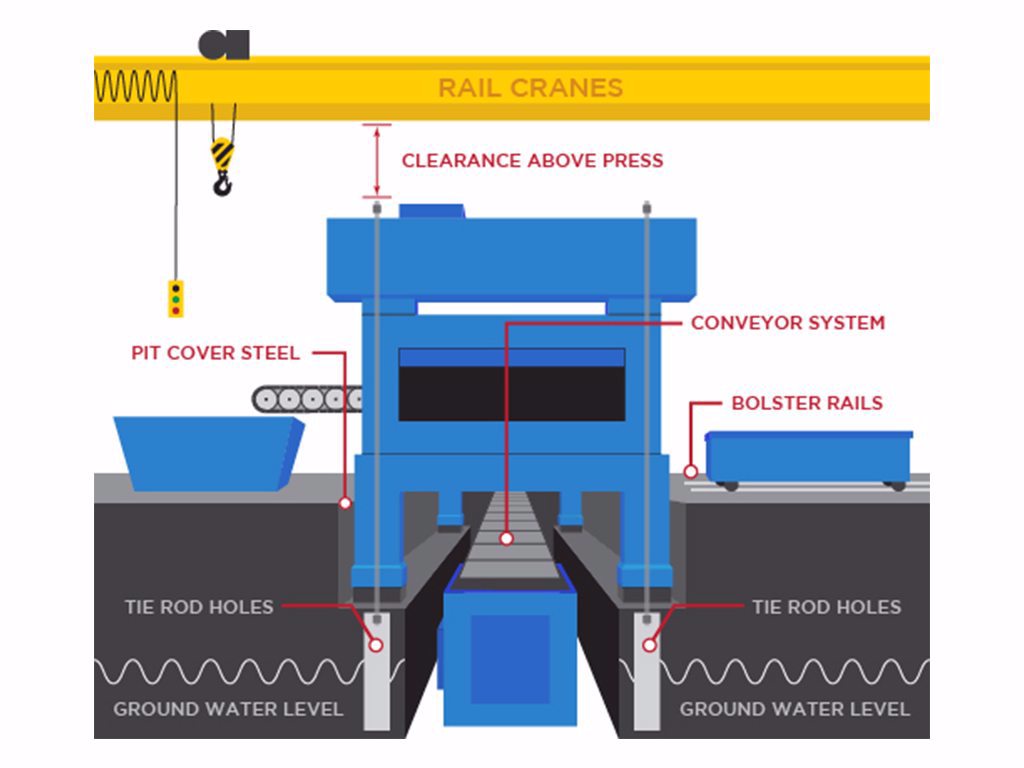 Things to think about when preparing for concrete construction of machine foundations and press pits.
Machine Foundations and Press Pits require expertise and precision concrete work. We can help you through that complex process, developing a detailed layout of the heavily reinforced concrete required for your application plus all the points on the foundation that need to be blocked out for future connection points.
Bolster Rails
Conveying Systems
Dewatering
Tie-Rod Sumps
Steel Floor Plating
Forming
Trenching
Shoring
Specialized Services such as specific concrete mix designs, vibration pads, etc.
Concrete machine foundations for these manufacturers
Brown & Sharpe
FPT
Mazak
Parpas
Cincinnati
G&L
Mecof
Tarus
Droop & Rein
Kuraki
Okuma
Toshiba
Concrete press pits for these manufacturers
Aida
Danly
Minster
Stamtech
Bliss

Eagle
Niagra
Verson
Clearing
Komatsu
Schuler
Wean
Concrete steel slitting and processing lines for these manufacturers
Braner
Herr-Voss
Pro-Eco
Bronx
Loopco
Red Bud
Delta
Paxson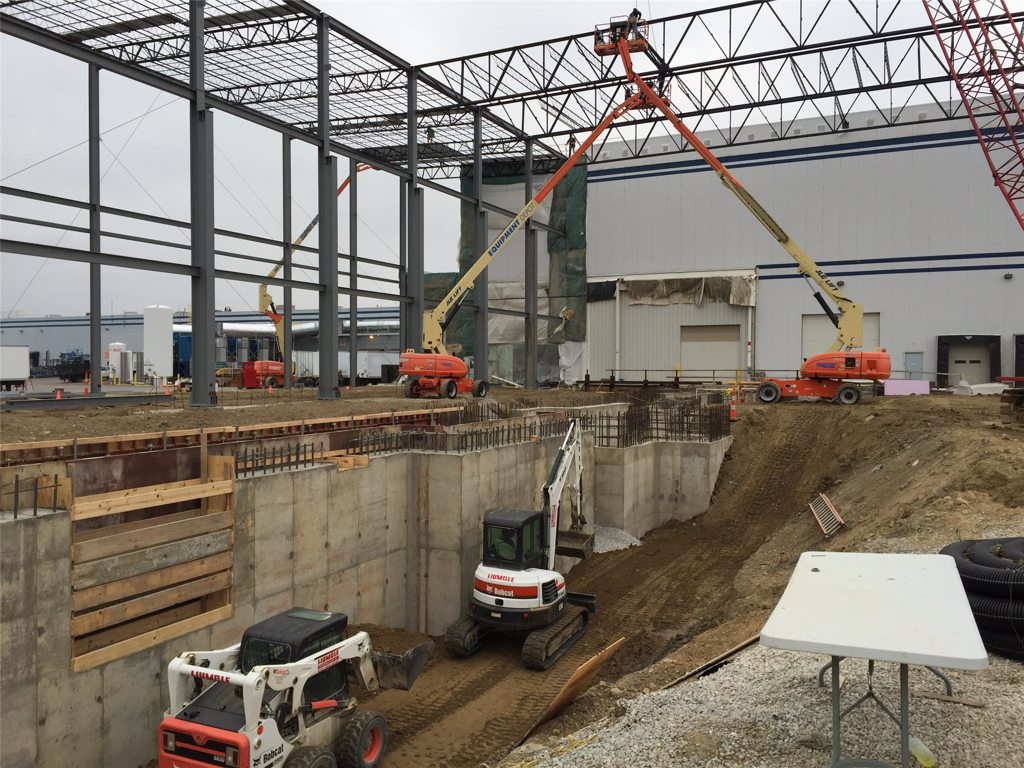 Additionally, we have delivered these results reliably across many industries including automotive, agriculture, chemical, electronics, food products, manufacturing, medical, paper & paper products, steel fabrication, rubber & plastics, mold & die, and fluid power.

If you have questions or if you would like to speak with one of our industrial concrete experts, please contact us and we will be happy to speak with you about your project.