Full-Service Tenant Improvements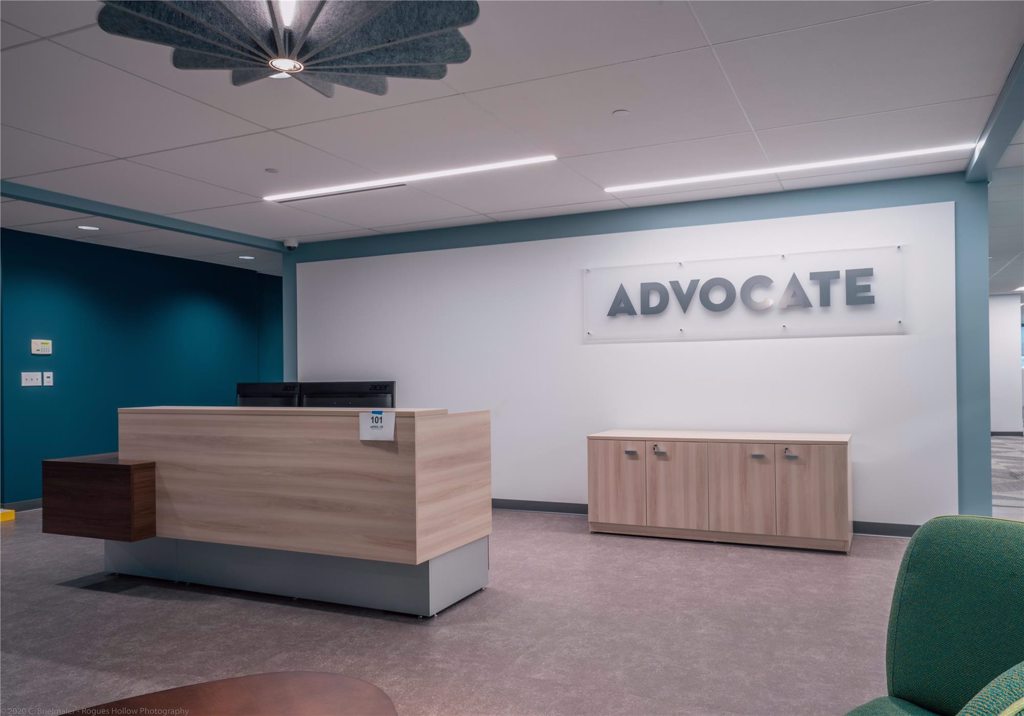 Humble Named Best Tenant Contractor
In January 2020, Humble Construction was named one of the three best tenant improvement contractors in Columbus, Ohio by General Contractors Magazine. The magazine chose contractors based on merit, experience, and project portfolio.
We're honored to receive this recognition and believe a key factor in being selected lies in our ability to understand that tenant improvement projects aren't solely about transforming a space. A recent project we completed for Advocate Radiology & Billing in Dublin, Ohio is a great example.
When designing and renovating a 34,000 square feet office space for Advocate, we focused on the full-service needs of the client. The client was mid-transition after acquiring another company, and they needed a larger office space to hold its now nearly 340 employees.
Humble Construction was selected by Advocate based on our experience and dedication to full-service tenant improvements. We delivered on this by guiding them through every stage. From budgeting, design, and renovation, to collaboration with architects and furniture companies and supporting them on moving day, we were by their side.
Tenant Improvement Renovation Principles
Advocate's most prominent goal was to create a space where two formerly separate companies could merge and work effectively together. The more we discussed project design and Advocate's goals for the space, the more we realized how we could implement our top four principles: People, Environment, Flexibility, Speed/Cost.
The client could see how our ability to collaborate with companies, our experience with renovating and redesigning structures, and our full-service focus would help them achieve their vision for both the space and the employees moving into it.
From Demo to Move-In Day
The Advocate team came to us with a clear idea of how the space needed to operate. This meant Humble Construction needed to completely demo the existing space and start with a fresh concept. After clearing the entire space, we put in new walls, ceilings, floors, HVAC, and lighting.
Advocate was dedicated to creating an open space that also maintained privacy necessary for specific company functions. They accomplished this by adding glass exterior walls in the front of the office and glass sliding doors to interior offices. While this enhances the working environment, working with large sheets of glass requires extreme precision as we coordinated drywall and furniture placement.
When it was time to fill the office with furniture, we scheduled times to meet with the furniture companies to aid in placement and connected furniture to power sources to ensure everything was working properly. Humble was also by Advocate's side during the multiple move-in phases. Our team stood by to assist with any in-the-moment changes, day or night.
A Totally Different Experience
Advocate experienced what many other Humble clients have learned. The real difference between just hiring a construction company and having a true partner in the tenant improvement process lies in the process. By focusing on how your building will serve the company and its employees, rather than just the construction project, we get to a better long-term result.
Let Humble Construction show you the difference of full-service tenant improvements. Call us for your next project.