Public Construction in Pleasant Hill, Ohio
Public Construction by Humble ConstructionHumble Construction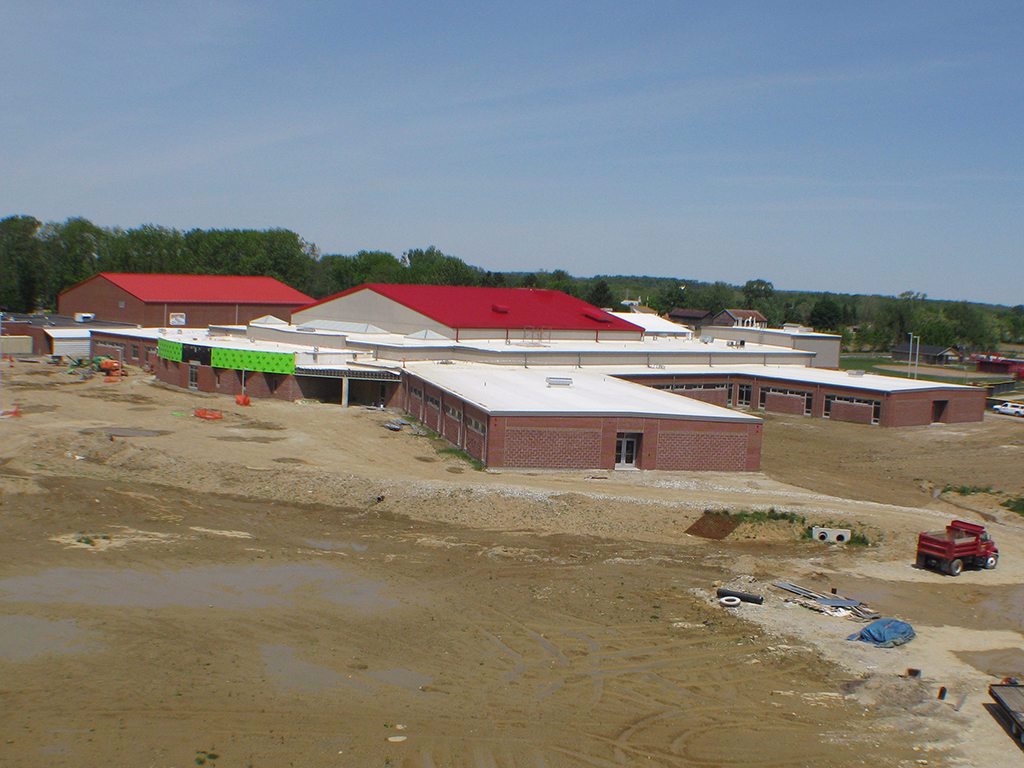 The Past is Part of the Future
Project Specs
Location: Pleasant Hill, Ohio
Project Size: 82,000 square feet
Project Description: New school facility to replace the existing structure
Specific Challenge: Moving a stone archway from the existing structure into the construction of the new building.
No matter what type of project we are hired to do -- whether it's for a public entity or a private enterprise -- our customer invests a lot in us before they can see the results of their efforts. Naturally, that investment includes financial resources and time, but it also includes trust.

This is a responsibility that we are very aware of at Humble Construction. We take it seriously, and that is reflected in our interactions with our clients and throughout everything we do to make the project successful.

This project is located in the small community of Pleasant Hill, OH. As in most areas of its size, much of the community life is tied to the school. So it was not unusual that we saw a lot of community involvement in the new school construction project. After all, most of the residents attended school in the building that we were replacing. Built in the 1920s or 1930s, the existing school was significantly outdated. But it held the memories of the community, and that's not something that is easy to part with.

Humble made special efforts to accommodate the needs of the community while ensuring a safe and efficient construction project. To help preserve a portion of the character and history of the existing school, the plans called for a special architectural feature from that building to be incorporated into the new facility. That feature was a stone archway. Generations of students walked through it, and the community wanted to ensure that it was there for future generations as well.

It was a challenge, but Humble Construction understood the sentimental value. Through careful and deliberate work, we were able to successfully move the archway -- stone by stone -- and today it is part of the new school.

The project includes other interesting features including a unique flooring material (called Forbo) that was used throughout the hallways. It also includes an exterior design that includes rounded and angular sections, and at least four different exterior finishing materials to create a unique look. It took a special effort to get that done in the short timeframe we had to get the building under roof before winter weather hit.

The craftsmanship of Humble's work brought the vision of the designers into reality while keeping the school district on schedule. That's critical in a project like this because the school calendar can't change. The project needs to be complete when the students return in the fall. And that's what the school district can count on Humble Construction to accomplish.

To talk with Humble about your next project, contact us today.