Public Construction in Washington Courthouse, Ohio
Public Construction by Humble ConstructionHumble Construction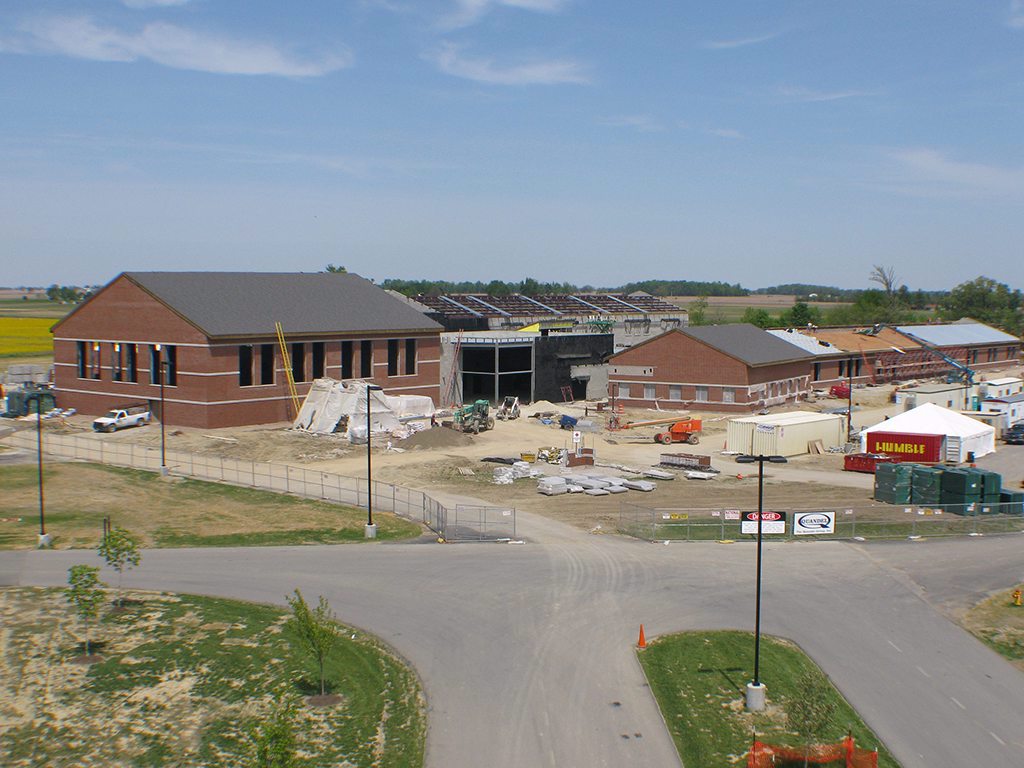 Let's Go Public!
Project Specs
Location: Washington Courthouse, Ohio
Project Size: 80,000 square feet
Project Description: New building on an existing school campus.
Specific Challenge: Maintain consistency with the appearance of existing buildings. Stay on schedule in spite of extremely difficult winter weather.
Humble Construction has a broad range of construction services and capabilities that we have used for many different purposes. Some of our projects include construction for manufacturing facilities. Other projects are for commercial structures. Over the past 60+ years, we have learned that each type of project brings a different set of requirements and challenges, and we have successfully created solutions for all of them.

Construction projects for public entities (schools, cities, public works, etc.) are no different. We have established ourselves as a reliable and effective resource for many public projects. That point has been proven by the series of bids that we have been awarded by the Ohio School Facilities Commission. Our work on this school is a good example of why.
As with any construction project, there were several challenges. Some of them were defined in the bid and some of them were discovered on the job. The advantage that Humble Construction gives to any customer is the benefit of an extremely experienced team. The project superintendent assigned to this project has been with Humble for 25 years. There is no substitute for the advantage of experience when it can help to reduce or eliminate problems and delays on the jobsite.

Assembling the right team for the job is critical to the outcome. One important distinction that we make is including the building owner and other companies involved in our definition of the team. In the case of this project, we worked closely with representatives from the Quandel Group in addition to those from the school. Our philosophy is to work from "round tables" on a project so we're all sitting side-by-side and focused on what's important--the successful completion of the project.

Weather can be the enemy of construction projects in the northern part of the country. We accept that and work hard to ensure that it does not affect the outcome of the project. The winter of 2009-2010 put us to the test. It would have been easy to use the weather as an excuse to fall off the schedule. But that's not something we do. Through extraordinary efforts of the team we assembled for this project, we managed to work around the challenges and emerge from the winter on schedule for the overall project.

By keeping our personal efforts and corporate goals on a higher plane, we deliver value and inspire confidence in our ability to complete the project as planned, whether it's for a private company or a public entity.

To talk with Humble about your next project, contact us today.