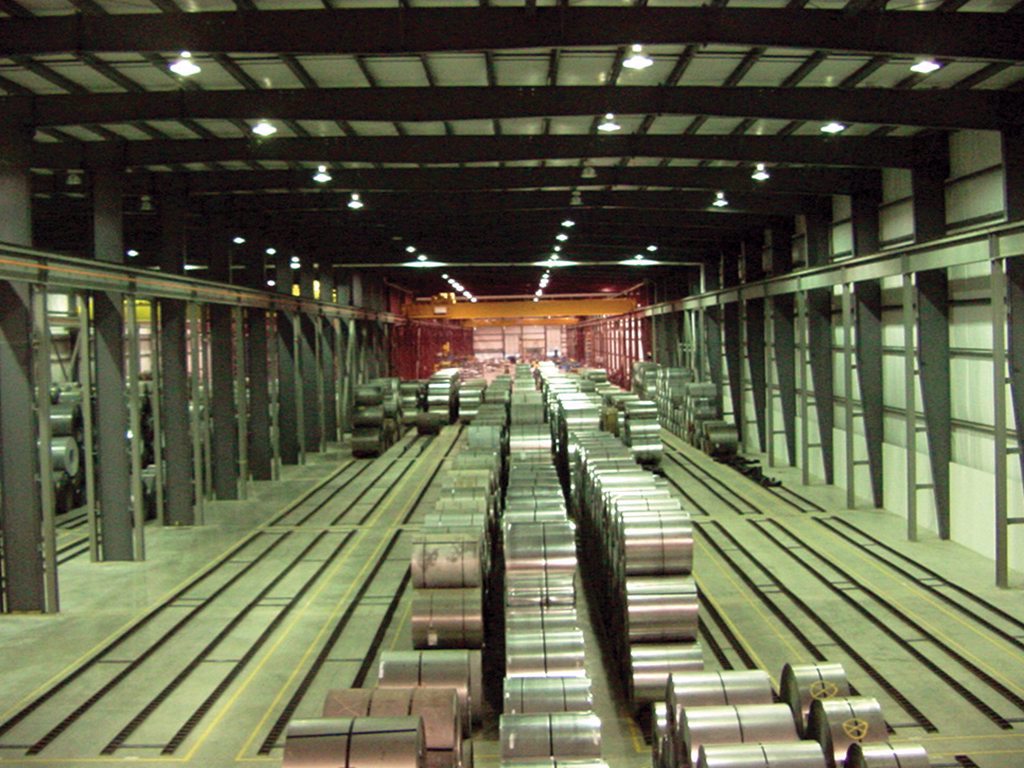 Creative Thinking Delivers What the Customer Needs
Project Specs
Location: Piqua, Ohio
Project Size: 90,000 square feet
Project Description: Four, 40-ton cranes and coil-splitting equipment required Humble to develop foundations to support the weight of the machinery and materials.
Specific Challenge: Excavate and stockpile more than 20,000 cubic yard of rock; Cast hundreds of mounting brackets for the machinery into the concrete floor with very tight tolerances; Pour concrete that will withstand the extreme conditions of the steel processing facility.
This steel company needed more space. A lot more space. The steel processing company needed to add 90,000 square feet of space to its Piqua, OH production facility. But they were not prepared for what they were about to hear.


Others Said It Couldn't Be Done.
To increase the efficiency of unloading tons and tons of steel coils at the facility, the company wanted to build the new facility so their semi trucks could drive through the plant to unload the coils. This would save hours each week by minimizing the distance the overhead cranes needed to move the coils from the truck.

Other construction companies told the executives at the company that this increased efficiency was not possible. Based on the configuration of the existing structure, the size of the expansion and the space needed to drive their trucks around the perimeter of the facility, there simply was not enough space. But Humble Construction saw it a different way.

We listened to the customer's needs and applied some creative thinking to deliver exactly what they needed. We realized that the new addition would maximize the customer's existing land available. The entire property sat on top of a large formation of solid rock. We would not have room on site to store the more than 20,000 cubic yards of stone that would need to be dug out for the base of the building. And hauling it offsite would have added a tremendous expense to the project.

Our solution was to negotiate with the land owner of the adjacent property. We were able to purchase enough acreage to stockpile the stone and provide additional space for future expansion. The customer loved the idea and we set the plan in motion.


A Hybrid Construction Process
After excavating solid rock and pouring a concrete floor that is 14 inches thick with double layer of reinforcing steel, we used a Butler pre-engineered steel building with their MR-24 roof system for the main structure. With that in place, we used traditional construction to bump out space for new offices.

In spite of the challenges in this project, the professionalism and integrity of the building owner helped the project to run smoothly and made it a very satisfying experience for everyone.

To talk with Humble about your next project, contact us today.